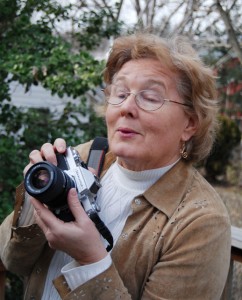 I am a meandering minimalist.  Seeking out the unexpected, over the next hill or around the next bend, is a never-ending quest.  It's my challenge and my solace, for it invigorates and calms my soul at the same time.
Photography has opened many doors.  At first, it was my security blanket when entering social situations where I wasn't comfortable just mingling.  It gave me a purpose for being there.  From that followed managing a photography service for members of Congress – a true eye-opener into unchecked egos!  Soon I was fortunate to find my path in freelancing – first for political campaigns, and then, in tandem with writing, in the newspaper and magazine arenas.
My best tools are patience and composition – not technical manipulation.  I seek to depict the moment, the light, the expression, the setting, or the action as I press the shutter release – not later via a computer program.  I was once asked, "What difference does it make how you get the image, as long as you end up with the perfect picture?"  Well, in the great scheme of things, I suppose it doesn't matter, except to me.
My personal challenge is to reflect what I see and how I see it.   Photoshop, continuous shooting modes and other technology certainly are valuable tools for the visual artist –  just not my tools of choice.   I'm a one-click kind of gal.  Each photo of a bird in flight, animal in motion, or fleeting expression is intentionally timed to capture the best moment.   Do I miss some great shots?  Sure, but those that I do capture feed my personal sense of satisfaction for a job well done.
Besides, I'm just too lazy to be encumbered with a plethora of photographic equipment and technology.  It's so hard to meander that way!